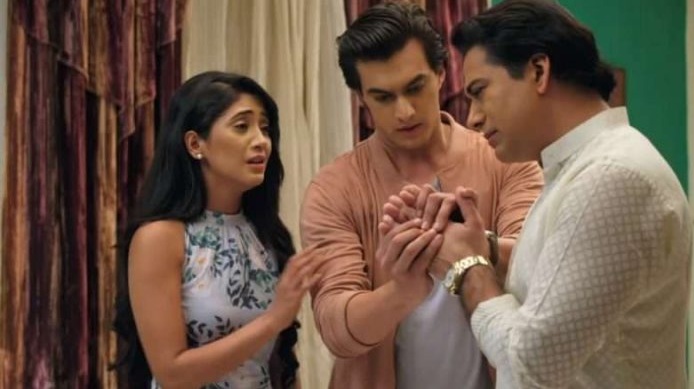 Manish stays tight lipped Kartik & Naira unfortunately take a blunder step in Yeh Rishta Kya Kehlata Hai
Star Plus family melodrama 'Yeh Rishta Kya Kehlata Hai' is gearing up for a major twist in the storyline.
Though Manish stay tight lipped hiding the shameful past from Kartik Naira and family,
Manish asks Dadi to keep the past secret from Kartik Naira and leave for some trip until Samarth is staying in the house.
Furthermore, Kartik and Naira get in action to dig out the past and the real reason behind Samarth's revenge.
Kartik and Naira face off Samarth
Apparently, Samarth faces off Kartik and Naira when they get a clue against his revengeful motives and confront him for the reason.
Samarth vents out his anger on Kaira for interrupting in his plans while he also open challenges them that he will ruin Goenkas and will burn them in ashes on this Diwali.
What will Kartik and Naira do?
Latest Yeh Rishta Kya Kehlata Hai Updates