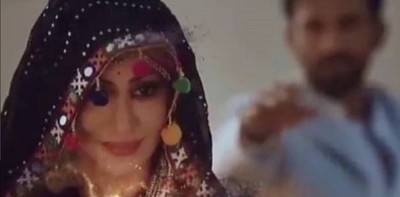 Manmohini: Manmohini's (Reyhna Malhotra) love at first sight for Ram (Ankit Siwach)
Zee TV is coming up with all new supernatural drama Manmohini which is a love cum thriller story.
The story has backdrop of Jasalmer where stories of ghost are much famous.
This is one of those stories where Manmohini is often seen dancing in desert at night.
Manmohini is in search of true love which she had lost and has returned back to get it.
While here like all others Ram will also get attracted to Manmohini and will stop by but will find nothing.
Manmohini's love for Ram
Here Manmohini will find love and will get her true love in Ram and thus Manmohini will get after Ram.
This story will begin thereafter as Manmohini will use her all might to get Ram.
Stay tuned for more exciting updates of the upcoming episodes only on latestgossipwu.com