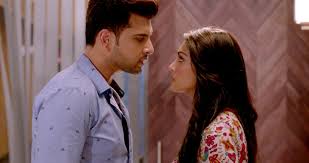 Dil Hi Toh Hai: Ritwik (Karan Kundra) and Geeta's (Tuhina Vohra) brainstorming encounter, Palak's peacemaking attempts
The upcoming episode of Sony Entertainment Television popular daily soap Dil Hi Toh Hai is up for high voltage drama.
Ritwik has agreed to help Manjeet in her upcoming wedding project and that too is done by Palak.
Palak was unaware of the fact that Manjeet's client is Geeta who is Ritwik's real mother, Palak is in state of shock as she reaches there.
Palak is devastated as Ritwik is also coming for client meeting and thus encounter of Ritwik and Geeta can be devastating.
Ritwik and Geeta's brainstorming encounter
Palak tries to stop Ritwik but he is almost there, Palak reaches to the door as Ritwik reaches there and stops him.
Palak makes excuse and leaves from there with Ritwik and stops Ritwik and Geeta's this encounter.
Palak gets successful this time but will not always, for how long will Palak be able to do so.