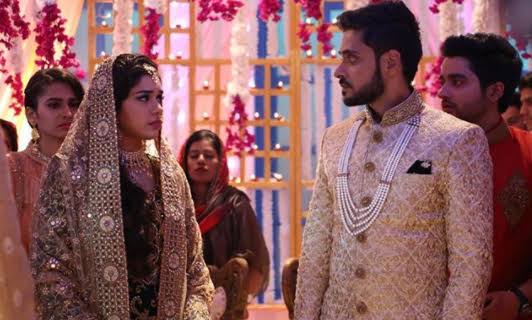 Ishq Subhan Allah: Zara (Eisha Singh) and Kabir's (Adnan Khan) mehendi ceremony ends up at tragic turn
The upcoming episode of Zee TV's popular daily soap Ishq Subhan Allah is gearing up for some interesting twist and drama.
Zara and Kabir loves each other and now Kabir regrets the decision of divorce and decides to rectify his mistake.
Zara and Kabir had taken remarriage decision and everyone is happy with this and the preparations begins.
While Zeenat is not at all happy while Aisha very well knows that Zeenat can create trouble in Zara and Kabir's remarriage.
Zara and Kabir's mehendi ceremony dhamaka
Aisha thus gives warning to Zeenat and tells her one mistake may cost too much to her while the mehendi ceremony is organized.
Zara and Kabir's this mehendi ceremony will be followed by new dhamaka amid which Kabir will get Rukhsar's call and will seek Kabir's help.
Will this bring end to Zara and Kabir's remarriage plan, stay tuned for more exciting updates of the upcoming episodes only on latestgossipwu.com