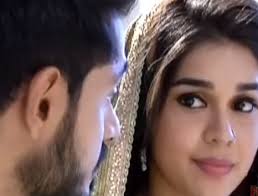 Ishq Subhan Allah: Miraj's new mayajal for Kabir (Adnan Khan), Zara (Eisha Singh) gets kidnapped
The upcoming episode of Zee TV's popular daily soap Ishq Subhan Allah is gearing up for some interesting twist and drama.
Zara is fighting against Nikah Halala and wants to save Abidah from her husband Wasim but Kabir turns hurdle.
Kabir is now supporting Nikah Halala for his educational institution, Imam will make Kabir take this fight against Zara.
Zara and Kabir will stand against each on this case and now Zara will play her yet another game to teach lesson to Wasim.
Zara and Kabir's new syappa
While Miraj plans to get Zara kidnapped and threatens Kashan and will make him bribe goons to kidnap Zara.
Zara will turn the situation as inatead of Zara, Nilofer goes to meet Wasim and he will kidnap Nilofer misunderstanding her as Zara.
Stay tuned for more exciting updates of the upcoming episodes only on latestgossipwu.com