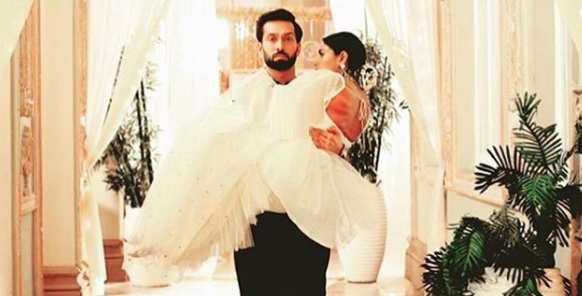 Shivaay (Nakuul Mehta) and Anika (Surbhi Chandna) find a strange feeling for each other in Ishqbaaz
It seems that the Universe will soon bring Shivaay and Anika close together in the episodes to come ahead in the daily soap of Star Plus, Ishqbaaz.
Though the current series is revolving around Daksh and Priyanka's engagement Ceremony,
Shivaay and Anika feel insecure after their alliance gets fixed with their respective partners.
After finding Anika and Nikhil's wedding alliance, Shivaay is feeling jealous of Nikhil and in the mean time Shivaay realizes as if he lost something in his life.
And so on the same is happening with Anika when Anika finds about Shivaay's alliance got fixed with Tia.
Shivaay Anika realize love
The day is not far when Shivaay and Anika will realize love for each other and will find the real relation between them,
It would be quite interesting to watch how Shivaay and Anika will prove their love above the destiny.
Stay tuned with us for more upcoming updates and latest news.