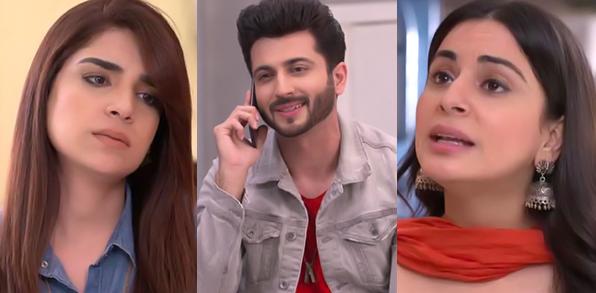 Kundali Bhagya: Shrishti reveals Sherlyn's pregnancy status Sarla restless
In the upcoming episode of ZEE TV popular show Kundali Bhagya loyal viewers will get to witness interesting twist as Shrishti (Anjum Fakih) reveals Sherlyn's (Ruchi Chaturvedi) pregnancy status Sarla restless.
It seems Preeta (Shraddha Arya) accompanies Karan (Dheeraj Dhooper) on her mission to find evidence against Prithvi and Sherlyn to expose the duo before entire family members and save Rishabh from Sherlyn's trap.
On the other hand, Sarla will find Preeta missing from house where she will question Shrishti over her whereabouts.
Shrishti will thus open up about Sherlyn's pregnancy status where Karan and Preeta are on their mission to expose her true face.
Shrishti scared of revealing full truth
This breaking news leaves Sarla stressed but Shrishti does not reveal that Sherlyn is carrying Prithvi's baby as she does not have any evidence and does not want to raise Sarla's blood pressure.
Will Sarla come to know about Prithvi?
Let's wait and watch.