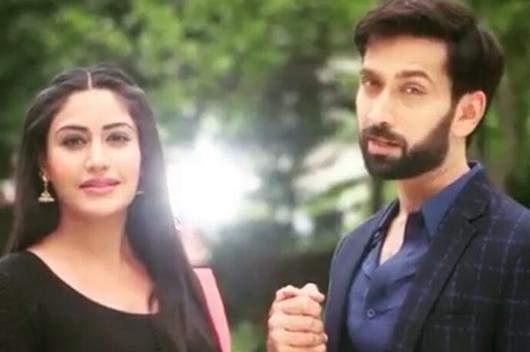 Ishqbaaz and Yeh Rishta Kya Kehlata Hai 11th July 2018: Shivaay Anika and Kartik Naira yearn for each other
Ishqbaaz
In the upcoming track of Ishqbaaz Shivaay will be seen pissed off with Anika for trying to break Priyanka and Daksh's wedlock.
Anika's motive is crystal clear while Shivaay fails to understand the same due to lack of trust.
Further, Anika will also be seen getting engaged to Nikhil which will prick Shivaay turning him jealous as he too loves Anika.
Both Shivaay and Anika yearns for each other but fails to understand their real love feelings.
Yeh Rishta Kya Kehlata Hai
Naira once again gets blames for Suwanra's accident but this time Naitik takes a strong stand.
Naitik warns Goenka's for blaming Naira every now and then.
Naitik decides to break Kartik and Naira's relation for Naira's prestige as every time she is not wrong.
Naira obeys Natik being broken and yearns for Kartik's support.
Will destiny separate Kartik and Naira forever or love will bring them close?
Let's wait and watch.