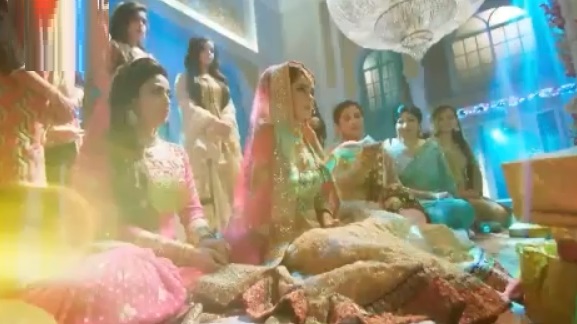 Ishq Subhan Allah: Rukhsar pregnancy revelation her dirtiest move marries Kabir Hamdan backs off
The high voltage twist of ZEE TV Serial 'Ishq Subhan Allah' will now get reveal in the upcoming episode affecting Kabir and Zara's peaceful love life.
Kabir and Zara are happy with Rukhsar and Hamdan's wedding,
The duo spends lovely time together where Kabir doesn't want Rukhsar to harm Zara while Zara gets surprised with Kabir's gesture of love.
But who knew that their love life will again face drastic storm due to Rukhsar.
Rukhsar plans to marry Kabir
Kabir and Zara's happiness will be short-lived as Rukhsar has plotted a big fat conspiracy to marry Kabir.
Rukhsar will unveil her fake pregnancy to marry Kabir instead of Hamdan,
So fans get ready to catch out this upcoming twist.
Till then keep reading for all the exclusive reports of Ishq Subhan Allah.