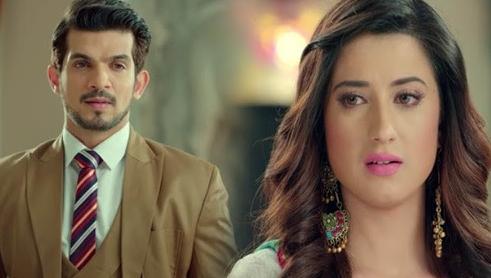 Ishq Mein Marjawan: Arohi (Aalisha Panwar) request Deep (Arjun Bijlani) to stay away from Danny (Kushal Punjabi)
Colors TV's mystery love hate drama Ishq Mein Marjawan is gaining high popularity with its exciting twists and melodrama.
It is seen that Tara's plan fails and she gets arrested as Deep outsmart her.
However, Arohi overhears Danny confirming to kill Deep the next day at 8pm.
This leaves Arohi worried for Deep's safety and requests him to stay away from the boys party with Virat, Danny and Prithvi.
Arohi spy on Danny to safeguard Deep
Further, Arohi is unaware who is the real mastermind and enemy of Deep and spy to get the details.
Moreover it will be seen that Deep will go for the boys party ignoring Arohi's warning.
Now it will be highly interesting to see what will happen further on the show.
Stay tuned for some exciting twist and deadly drama coming up soon on the show.