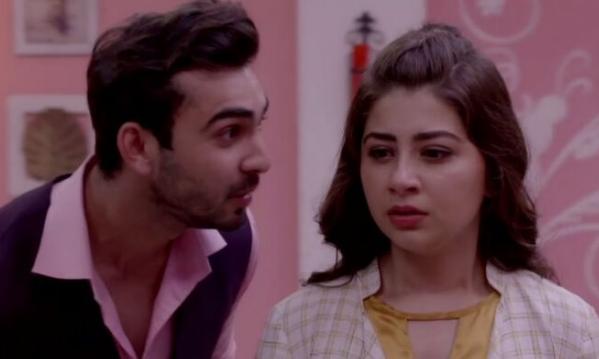 Yeh Hai Mohabbatein: Raman (Karan Patel) plays mind games with Adi (Abhishek Verma) saving Ruhi (Aditi Bhatia)
Star Plus daily soap Yeh Hai Mohabbatein will showcase high voltage drama.
It was earlier seen that Ruhi catches Adi red handed while forging Raman's signatures and thus exposes him before entire Bhalla family.
Shockingly, Adi turns the table for Ruhi proving her to be the real culprit.
Raman scolds Ruhi for framing her own father against the entire world where he is very sure that Ruhi cannot do such things to hurt Raman's prestige.
Raman pretends to trust Adi over Ruhi
Raman pretends to trust Adi just to save Ruhi and catch Adi red handed.
Raman wants to get Adi overconfident so that he can catch Adi with sufficient evidence along with Suraj.
It would be really interesting to see if Raman's this plan will work or no.
Keep reading for more updates on Yeh Hai Mohabbatein.