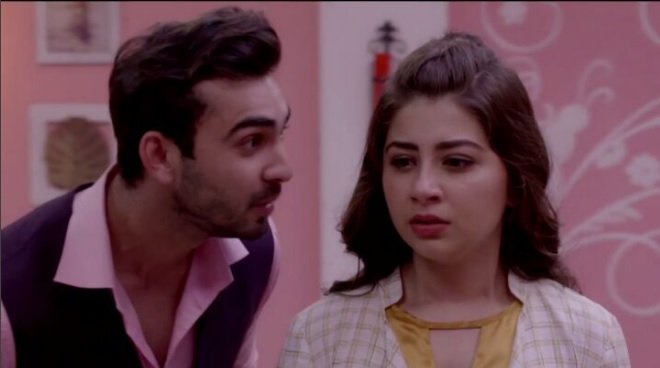 Yeh Hai Mohabbatein: Suraj's(Vineet Kumar Choudhary) ugly game Adi warns Ruhi sending Raman to jail
It's a curious high time running in the current track of Yeh Hai Mohabbatein.
After Ruhi exposed Adi in front of family and Raman, Adi smartly puts all blame on Ruhi.
The drama doesn't end here he also shows video of Suraj's confession that Ruhi and he started fraud business on Raman's name to take revenge.
Adi thereafter tortures Ruhi and asks her to stay silent otherwise if now she will open her mouth against him then Raman will go to jail.
Raman digs out the truth
Here Adi is torturing Ruhi while there Suraj's ugly game has trapped Adi and is smartly taking revenge from Raman and Bhallas.
Raman will not sit quiet and in the coming up series, it seems he will catch Adi red hand.
Stay tuned with us for more upcoming updates and latest news.