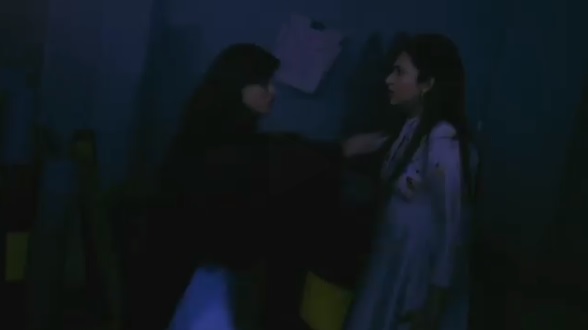 Yeh Hai Mohabbatein: Finally Ishita learns her connection with Sonakshi post Bhavna's deadly attack
The day has finally come when Ishita will learn her connection with Sonakshi.
In the daily soap of Star plus Yeh Hai Mohabbatein Ishita gets stuck in dark room where she reached to search Bhavna.
Shockingly Bhavna attacks Ishita and scares her saying Ishita snatched Sonakshi house now she has returned to take revenge from her she will not spare Ishita.
Raman rescues Ishita decides to end Sonakshi game
However Raman Romi and Ruhi rescue Ishita, Ishita confesses to Raman that how Sonakshi spirit possessed Bhavna to attack her.
Raman has finally decided to end Sonakshi and Bhavna game where he files complaint against Bhavna.
It would be interesting to watch how Ishita and Sonakshi past connection will prove fatal for Ishita life.
Stay tune to latestgossipwu.com for more upcoming updates and latest news.