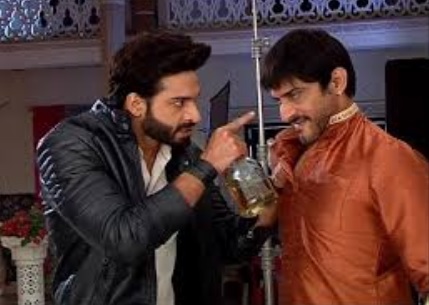 Udaan: Ranvijay loses control that Imli took shocking decision in Azadganj
One of the well portrayed TV Series Udaan is showcasing unexpected twists and turns in the show that now Ranvijay evilness is coming to an end.
So far we see that how Ranvijay learned Suraj reality and is trying his hell efforts to expose Suraj.
But all the time he faces drastic defeat as Suraj and Chakor trap Ranvijay in his own game trap.
While now the shocking twist in tale is that Imli will slowly and steadily realize that Ranvijay is losing his mental balance.
Imli and Ranvijay getting trapped
Suraj is manipulating Imli against Ranvijay that now Imli also feels that Ranvijay has gone mad doing crimes.
Soon Imli will get Ranvijay admitted to mental asylum taking a big step against Ranvijay madness.
It would be thrill to watch how Suraj and Chakor will knock out Imli and Ranvijay.
Till then stay tune to latestgossipwu.com for more upcoming updates and latest news.