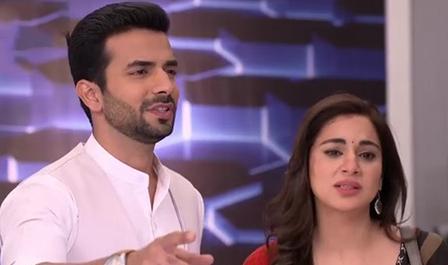 Kundali Bhagya: Karan's (Dheeraj Dhoopar) determined to stop Prithvi and Preeta (Shraddha Arya) marriage
Zee TV's popular show Kundali Bhagya will soon be showing some intense action and twists in its upcoming episode soon.
Karan's hatred for Prithvi and his desperation to stop Prithvi and Preeta's wedding makes Rishabh doubtful of Karan's feelings for Preeta.
Further, Karan vow to find proof against Prithvi and Sherlyn and expose them.
Moreover, Rishabh too gets skeptical about Sherlyn after hearing Karan's allegations against her.
On the other hand, Prithvi burst out at Sherlyn for her foolishness that could have ruined their plan.
Preeta fooled by Prithvi's emotional drama
Prithvi alert Sherlyn to be extra careful from Karan and also try to win back Rishabh's confidence.
Worried about his own marriage, Prithvi continue his emotional drama trapping Preeta.
Let us wait and watch if Karan would be able to expose Prithvi in time and save Preeta.