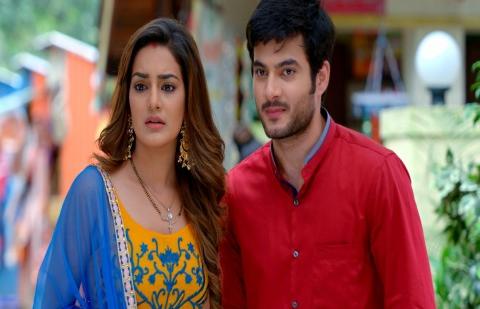 Half Marriage: Sulochana disowns Arjun (Tarun Mahilani) Chandni (Priyanka Purohit) Vanwas track begins
&TV show Half Marriage will showcase interesting twist and turn in the upcoming episode.
It was earlier seen that Chandni stands against Arjun supporting truth which everyone else dislikes.
Arjun supports Chandni as she revealed the truth while Sulochana could not digest this fact and decides to disown Arjun if he stands with Chandni.
Arjun does not change his decision as he still supports Chandni.
Thus Sulochana disown Arjun for supporting Chandni and asks them to leave her house.
Arjun Chandni's Vanwas begins
With heavy heart Arjun takes everyone's blessing and decides to leave.
It would be really interesting to see what happens next on the show.
Will Chandni attack Arjun as she removes off the gun?
Let's wait and watch to see what happens next on the show.
Latest Half Marriage Updates