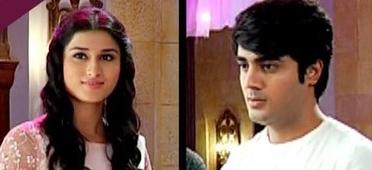 Piya Albela: Rahul's evil move gets Pooja (Sheen Dass) kidnapped Naren (Akshay Mhatre)shattered
Zee TV's popular show Piya Albela will showcase new drama in its upcoming episode.
Naren will want Pooja to eat food quickly and thus once again promises her to take to fun fair.
Pooja questions him if he is not faking this time while Supriya gets worried for Naren.
Naren makes an entire fun fair set up in Vyas Mansion where the entire family gets dressed up in various costumes.
Rahul takes undue advantage of Pooja's tantrums
Rahul decides to take advantage of this plan to get Pooja kidnapped.
Rahul asks his goons to get dressed up in costume and captivate Pooja.
Will Rahul succeed this time and get Pooja captivated?
Will Naren able to save Pooja from Rahul's evil eye?
Let's wait and watch.