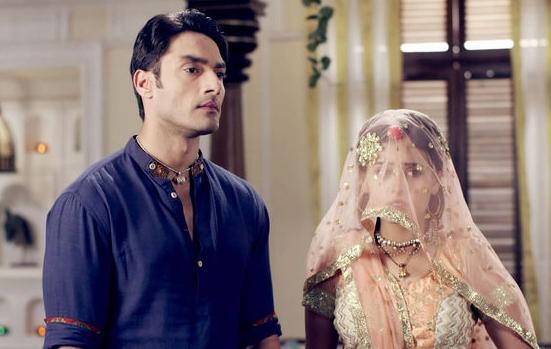 Tu Sooraj Main Saanjh Piyaji: Umashankar (Avinesh Rekhi) and Kanak's (Rhea Sharma) love union ahead
In Star Plus most popular show Tu Sooraj Main Saanjh Piyaji loyal viewers will get to witness interesting twist as Kanak will finally gather courage to confess feelings of love for Umashankar.
It was earlier seen that Uma and Kanak were heading for a divorce thanks to Nanda's evil strokes which turned successful.
However, Kanak did not lose but tried her best to expose Aditya and Nanda's evil practices.
Kanak to confess love in special way
In the turn of events, Kanak successfully manages to expose Aditya where later once again will be seen running away from the house.
Umashankar will be seen trusting Kanak all the more strengthening their bond.
Finally, Kanak will gather courage and confess her love for Umashankar.
It would be really interesting to see how Kanak conveys her love message.
Keep reading for more updates.