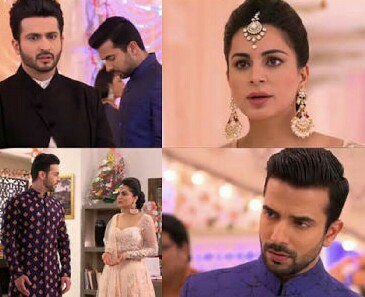 Kundali Bhagya: Rishabh (Manit Jorva) doubts Prithvi's (Sanjay Gagnani) intentions, Karan and Rishabh joins hand saving Preeta from Prithvi
The upcoming episode of Zee TV's popular daily soap Kundali Bhagya is up for some interesting twist of take and new dhamaka.
Karan already has his doubt over Prithvi, Srishti is also a bit doubtful over Prithvi's too good avatar.
Rishabh also notices something weird in Prithvi's character and his behaviour and decides to find truth which Prithvi is hiding.
Karan and Rishabh will now come together to e pose Prithvi's ugly face and save Preeta.
Karan and Rishabh's savior mission for Preeta exposing Prithvi
Rishabh will go out of way to save Preeta and Karan will also not think twice and jumps up to save Preeta from Prithvi's evil intentions.
Will Rishabh and Karan be able to prove Prithvi's evilness before Preeta's marriage ???????
Stay tuned for more exciting updates of the upcoming episodes only on latestgossipwu.com