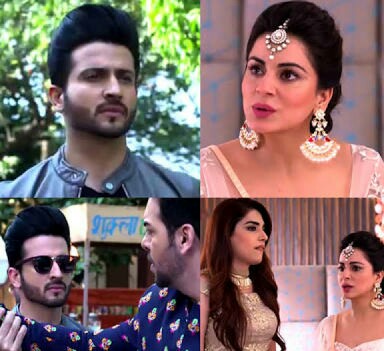 Kundali Bhagya: Prithvi (Sanjay Gagnani) shows his evil personality to Karan (Dheeraj Dhoopar), challenge Karan to save Preeta
The upcoming episode of Zee TV's popular daily soap Kundali Bhagya is up for some major drama.
Karan us already doubtful over Prithvi's dual personality and is worried that Prithvi isn't right man for Preeta.
Karan even tries to stop Preeta from roka ceremony but Preeta doesn't listen to Karan.
While now Prithvi unveils his true face infront of Karan and unfolds his motive to destroy Preeta.
Karan and Prithvi's face off
Karan is furious, Prithvi even challenges Karan to do what he can as he will marry Preeta and also ruin her life.
Karan gets outrageous hearing anything against Preeta, let's wait and watch how will Karan expose Prithvi and save Preeta.
Stay tuned for more exciting updates of the upcoming episodes only on latestgossipwu.com