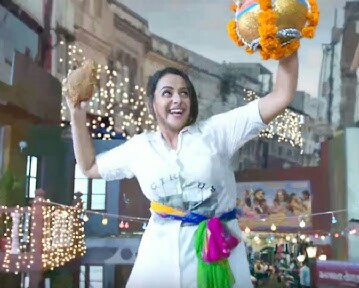 Ikyawann: Leela's revenge plants Satya's (Namish Taneja) fake love trapping Susheel (Prachi Tehlan)
The upcoming episode of Star Plus newbie show Ikyawann is up for some dramatic twist.
Leela is revengeful against Parekh family for rejecting her daughter Kiran and thus wants to end Parekh's happiness.
Many years had passed after Leela had killed all Parekh womens and now Parekh's new born baby girl is adult.
Susheel is a young girl who is more of tom boyish while Leela will finally reach her for revenge.
Leela will now plan to take revenge by giving life long pain to Parekh like they gave to her.
Leela and Parekh's revenge saga
Leela plants Satya's fake love for Susheel and thus love story blossoms but it's a fake drama from Satya's side for his mother's revenge.
Let's wait and watch for more drama to unveil in Leela, Susheel, Satya and Mehul's life.
Stay tuned for more exciting updates of the upcoming episodes only on latestgossipwu.com