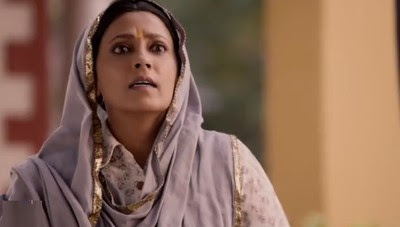 Laado 2: Anushka (Avika Gor) seeks inspector Vijay's (Waseem Mushtaq) help against Balwant
The upcoming episode of Colors newbie show Laado 2 is up for some dramatic twist.
Jhanvi's murder shakes Ammaji and Anushka from within and now Anushka is not ready to sit silently.
Anushka is not ready to let Jhanvi's culprit roam freely and wants to get them punished.
Anushka had form belief over law and thus rushes help from inspector Vijay (Waseem Mushtaq) to arrest Balwant and Ranjet.
Inspector Vijay is an honest police officer and is ready to help Anushka and reached Veerpur to investigate matter.
Anushka and Vijay's fight against Balwant and Ranjet
Anushka and Vijay will join hands to fight against Balwant's goons while Ammaji takes her own way to justice for Jhanvi.
Ammaji finds another way to defeat Balwant and Ranjet and also to save womens of Veerpur.
Stay tuned for more exciting updates of the upcoming episodes only on latestgossipwu.com