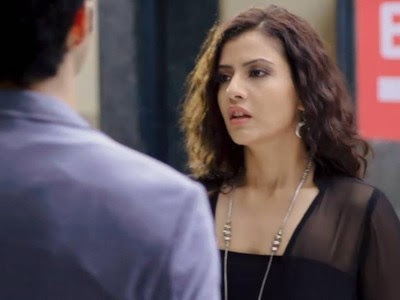 Dil Sambhal Ja Zara Latest News Update 14th November, 2017
The upcoming episode of Star Plus popular daily soap Dil Sambhal Ja Zara is up for some interesting twist.
Ahana and Anant's relationship is rejected by Laila Raichand and she refuses to agree for this marriage.
Ahana and had bitter argument with Laila over Anant while Laila isn't ready to let Ahana jump in fire.
Laila knows that Ahana hates her and that's why she is taking this step against against her.
Laila and Ahana's face off
Laila asks Ahana to not ruin her life just for revwbbut Ahana is adamant and even warns Laila to go against her to marry Anant.
Ahana and Anant's this relationship will bring Saloni and Tushar's relationship to the point of breaking as Saloni finds about Tushar and Laila's 3 crore deal.
Stay tuned for more exciting updates of the upcoming episodes only on latestgossipwu.com
Latest Today Latest News Updates