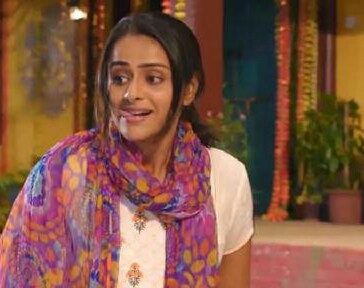 Ikyawann: Leela's hatred and revenge for Parekh family turns deadly for Susheel (Prachi Tehlan)
The upcoming episode of Star Plus newbie Ikyawann is up for some bee dhamaka.
Ikyawann started yesterday with grand dhamaka and introduces Parekh family and their new born daughter Susheel.
Parekh family looses all the womens while family manages to save 51st child of their family that is Susheel.
Susheel is thus brought up for her four father's that is there brothers and one father and had taught her everything.
Susheel will grow up in such environment and becomes manly instead of girly and thus all taunts over her.
Susheel's new journey of life
While Parekh family's years old enemy that is Leela won't leave them and conspires against them targeting Susheel.
Let's wait and watch how will this story proceed forward and will Parekh family be able to save their daughter Susheel from Leela's evil eye.
Stay tuned for more exciting updates of the upcoming episodes only on latestgossipwu.com