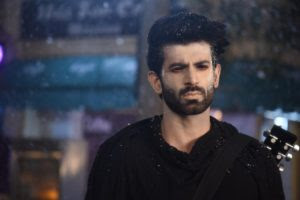 Ek Deewana Tha Latest News Update 14th November, 2017
The upcoming episode of Sony Entertainment Television newbie show Ek Deewana Tha is showcasing new drama and twists.
Shiv's madness for Sharanya is well depicted, Shiv is ready to kill anyone for Sharanya.
Sharanya on other side is confused over what is happening to her and soon realise that her presence is turning dangerous for Vyom.
Sharanya decides to go away from Vyom but Vyom's love stops Sharanya.
Shiv can't see this and thus plans deadly attack over Vyom to end his life and get his Sharanya.
Sharanya and Vyom's love strength fights against Shiv
Sharanya and Vyom's love power won't let Shiv win in his evil motive and thus Vyom abd Sharanya will seek Odhni's help.
Vyom and Sharanya will thus get directed against Shiv to fight back and make their lpve victorious.
Stay tuned for more exciting updates of the upcoming episodes only on latestgossipwu.com
Latest Today Latest News Updates