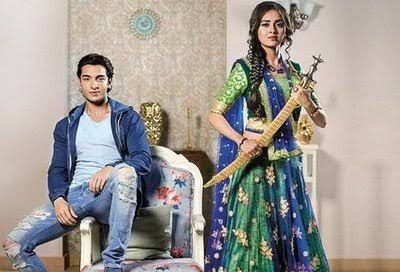 Rishta Likhenge Hum Naya Latest News Update 14th November, 2017
The upcoming episode of Sony Entertainment Television newbie show Rishta Likhenge Hum Naya is gearing up for major drama.
Kakisa and Bhuvan are against Diya and are more happy post Ratan's return as they can now execute their evil plan.
Kakisa shows her love for Ratan but is actually pretending it to gain Ratan's love and trust.
While Diya is more concerned for Ratan's safety as she is well aware of family's intentions towards Ratan.
Diya's thus Pehredaar avatar piss off Ratan but he can't do anything and now it's time for Ratan's Raj Tilak which is a grand event.
Diya and Ratan's unique relationship
Diya will again shoe her pehredaar avatar and will fight against Bhuvan defeating him in sword fight infront of all.
Diya gives challenge to Bhuvan to defeat her and take Maan Singh's sword which is actually Ratan's now and no one can take it.
Stay tuned for more exciting updates of the upcoming episodes only on latestgossipwu.com
Latest Today Latest News Updates