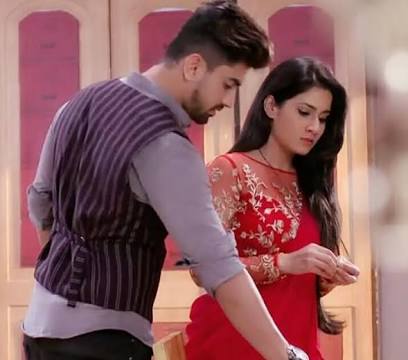 Naamkaran: Avni (Aditi Rathore) surrenders self infront of Vidhyut (Karam Rajpal) saving Juhi from Vidhyut's kidnapping trap
The upcoming episode of Star Plus popular daily soap Naamkaran is up for some major drama and twist.
Vidhyut has found that Juhi is alive and Neil had played bitter game with him.
Vidhyut is furious as his mother Ragini Pandit is bearing punishment of Juhi's murder who is alive.
Vidhyut kidnaps Juhi and gets successful in his mission, while Neil is furious and challenges Vidhyut to fight one on one.
Vidhyut and Avni's face off
Vidhyut puts an offer infront of Neil that he had to give away Avni and can take back his old lover Juhi.
Neil is furious hearing this whole Avni decides ro surrender to Vidhyut to save Juhi as she is Mishti's mother and she needs her.
Stay tuned for more exciting updates of the upcoming episodes only on latestgossipwu.com