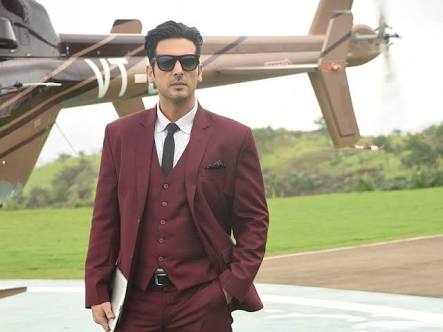 Haasil Latest News Update 14th November, 2017
The upcoming episode of Sony Entertainment Television popular daily soap Haasil is up for new drama.
Kabir is playing games with Aanchal and is pretending to be good but he is not as Kabir is trying to trap Aanchal.
Aanchal and Kabir turns friends which is a weird beginning of their friendship while up next is Ranvir and Aanchal love.
Ranvir makes genuine attempt of love towards Aanchal and wants her to feel special and plans to gift something.
Kabir suggest Ranvir to give something to Aanchal which she can accept and gives a flower bracelet.
Kabir and Aanchal's friendship cum conspiracy
Kabir's this flower bracelet has spy tracker which tracks Aanchal's presence and this Kabir smartly plays his game against Aanchal.
Let's wait and watch how will Aanchal save herself from Kabir this conspiracy and dirty trap.
Stay tuned for more exciting updates of the upcoming episodes only on latestgossipwu.com
Latest Today Latest News Updates