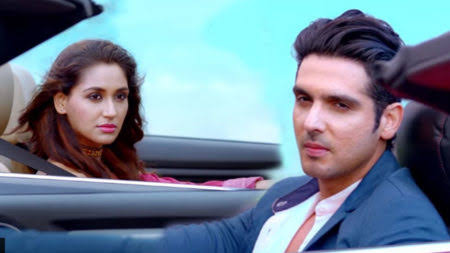 Haasil: Aanchal (Nikita Dutta) gets in Ranvir (Zayed Khan) and Kabir's chakarvyuh of love
The upcoming episode of Sony Entertainment Television newbie show Haasil is gearing up for new suspense.
Aanchal us getting in bitter trap of Ranvir and Kabir, Kabir is smartly winning over Aanchal's trust.
Kabir is actually betraying Aanchal and is trapping her in his goodness drama just to take over Aanchal.
While Ranvir and Aanchal's sweet love seems to blossom, Aanchal is stuck in games of love from Ranvir and Kabir.
Aanchal stuck in Ranvir abd Kabir's love games
Aanchal had to make choice of love amid Ranvir and Kabir and is badly stuck as Kabir is just playing games.
Is Ranvir really in love with Aanchal or its his planning and plotting against Aanchal, are both Ranvir and Kabir playing their bitter game.
Stay tuned for more exciting updates of the upcoming episodes only on latestgossipwu.com