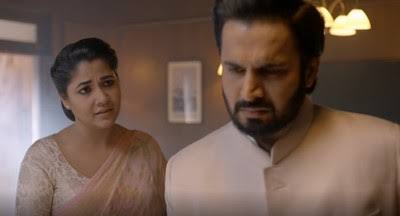 Rishton Ka Chakarvyuh: Satrupa (Narayani Shastri), Baldev and Anaami (Mahima Makwana) eagerly waits for DNA reports, Pujan plans conspiracy
Star Plus prime time show Rishton Ka Chakarvyuh is up for major twist of tale.
Satrupa has convinced Baldev for DNA test and Anaami is happy as plans to mismatch DNA reports.
Anaami plans to use Poonam to not let DNA match and thus she can be free and can go away to her home and to Pagali Panditian.
Satrupa catches Poonam and fails the plan, Pujan had bribed the lab incharge to swap the reports and is happy that reports will never match
While Baldev, Satrupa and Anaami's DNA reports reveals shocking truth which comes matched.
Anaami and Baldev's connection proved via DNA report
Adhiraj had failed Pujan's plan and has trapped the lab attendant and thus the reports comes which signifies that Anaami is related to Satrupa and Baldev.
Let's wait and watch how will Baldev react now will he accept Anaami as his daughter.
Stay tuned for more exciting updates of the upcoming episodes.