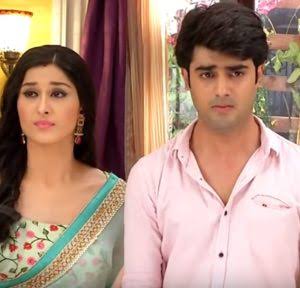 Piya Albela: Pooja (Sheen Dass) and Naren's (Akshay Mhatre) fight of love and hatred begins
Zee TV's popular daily soap Piya Albela is up for some high voltage drama.
Pooja returns back in Naren's life with a twist and pretends to be Mrs Kapoor.
Pooja opens business war against Naren and is doing all this to bring Naren back on love path.
Naren is a completely changed person post leap, Pooja is much hurt seeing Supriya in such state.
Pooja and Naren's hatred war
Pooja thus takes oath to bring Naren back on path of love and to end all the differences and misunderstandings prevailing amid them.
Pooja and Naren's fight back will happen as Naren's hatred for Pooja gets amplified seeing her infront of him.
Let's wait and watch to see this grooving war amid Naren and Pooja.
Stay tuned for more exciting updates of the upcoming episodes.