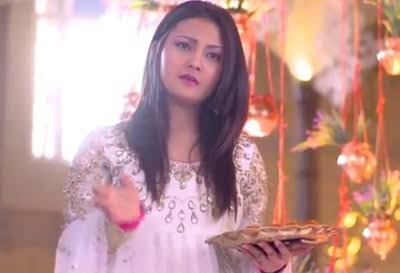 Ek Shringaar Swabhimaan: Khyati (Aashika Bhatia) decides to escape from Chauhan house marrying Vishal (Karan Singhmar)
Colors popular daily soap Ek Shringaar Swabhimaan is up for some intense drama in Chauhan house.
Sharda and Vishal comes to Chauhan house with alliance of Khyati and Vishal, Sharda wants to unite Khyati and Vishal.
While Nand Kishore insults Sharda and accuses her for trapping Khyati in love drama to become part of Chauhan family.
Vishal and Khyati are heartbroken that their marriage will not happen although Naina and Meghna are making their efforts.
Khyati and Vishal's marriage trouble
Khyati is much tensed and decides to elope from Chauhan house and get married to Vishal thus Nand Kishore has to accept them.
Naina will stop Khyati from taking drastic step and will console her that she will get her married to Vishal.
Stay tuned for more exciting updates of the upcoming episodes.