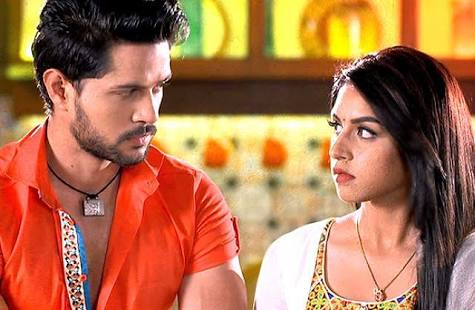 Aisi Deewangi Dekhi Nahi Kahi: Tejaswini's (Jyoti Sharma) revenge game comes forth, Prem (Pranav Mishra) on forgiveness spree
Zee TV's popular daily soap Aisi Deewangi Dekhi Nahi Kahi is up for some high voltage drama.
Prem and Tejaswini are married, Prem is happy to get love of his life and pampers Tejaswini.
While Tejaswini had done this marriage out of revenge and feels guilty to see Prem's overwhelming love.
Prem and Rathode family showers their love over Tejaswini which makes Tejaswini feel guilty to betray them.
Prem and Tejaswini's tashan e marriage
Tejaswini's revenge truth comes forth, Dharam Singh Rathode and Prem's mother bursts at Tejaswini for spoiling Prem's life.
While Prem shows his love and accepts Tejaswini as and is, while Prem is also playing game with Tejaswini and has no love for her.
Stay tuned for more exciting updates of the upcoming episodes.