Home
›
Gossip
›
Zindagi Ki Mehek
›
Mehek And Ajay
Zindagi Ki Mehek: Nikita turns Ajay Mehek's fake marriage drama real Shaurya broken Upcoming Twist
Wednesday, September 13 2017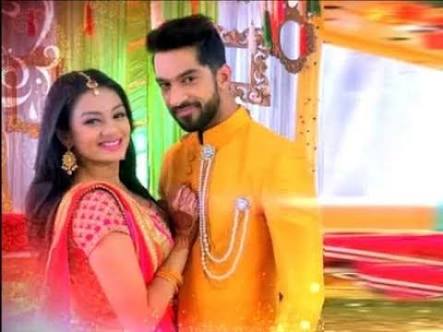 Zindagi Ki Mehek: Nikita's (Jasmeet Kaur) ploy over Shaurya and Mehek's drama, Ajay and Mehek (Sameeksha Jaiswal) married
Zee TV's popular daily soap Zindagi Ki Mehek is up for some more interesting twist which is going to turn Shaurya and Mehek's life.
Shaurya and Mehek has planned divorce drama to trap Ajay and their plan also gets successful as fake divorce happens.
Kanta now propose Ajay to marry Mehek and he agreed for marriage, Shaurya and Mehek's plan seems to get successful.
While Ajay's mother and Nikita are irked, Nikita knows that Shaurya and Mehek are creating all drama with intentions to get property papers.
Nikita's plan against Shaurya and Mehek
Nikita thus decides to play counter attack and turn this fake marriage of Mehek and Ajay into real one thus making Shaurya loose the biggest deal of his life.
Let's wait and watch will Nikita get successful in her mission against Shaurya and Mehek.
Stay tuned for more exciting updates of the upcoming episodes.