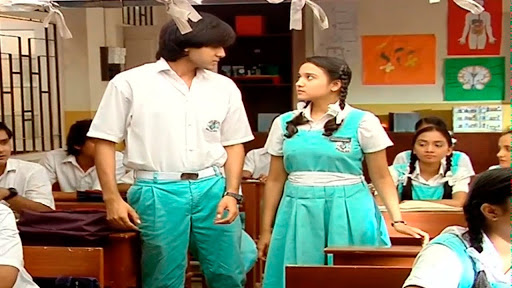 Yeh Un Dino Ki Baat Hai: Naina (Arshi Singh) saves Sameer (Randeep Rai) from punishment, Naina first signal of love
Sony Entertainment Television has launched it's new show Yeh Un Dino Ki Baat Hai which is a love story with blend of 90's.
Yeh Un Dino Ki Baat Hai perfectly shows the era of 90's and the old style of love and friendship.
It is the story of Naina and Sameer who are strangers to each other and how their destiny and love brings them together.
Naina and Sameer's love blooms in such environment where love is a forbidden thing and how the true love makes its place.
Sameer and Naina's ishq vala love begins
Sameer is stuck in bitter trap as Principal is going to punish him for creating nuisance in school and to rusticate him.
While Naina will lie to save Sameer from punishment and will help him, Sameer and Naina's friendship will thus begin.
Stay tuned for more exciting updates of the upcoming episodes.