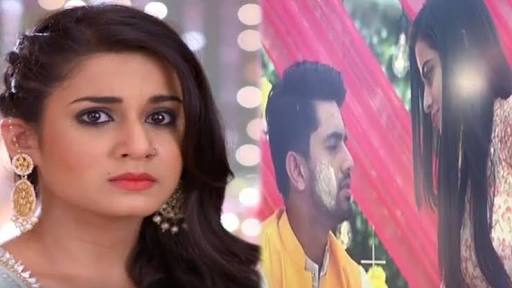 Naamkaran: Juhi refuses to come back to Neil (Zain Imam), Juhi unites Neil and Avni (Aditi Rathore)
Star Plus popular daily soap drama Naamkaran seems to unfold major truth and much awaited moment will arrive.
Avni will discover that Meher is Neil's ex-girlfriend Juhi and she is alive and thus gets in action to save her.
Avni gets in her mission alone without informing Neil, while Neil spy's over Avni as he don't want Avni to land in any trouble.
Avni and Juhi meets each other at dargah, while Juhi tried to leave but Avni stops her by calling her name Juhi.
Meher is shocked hearing Juhi, Neil is also shocked and here Neil and Juhi's first encounter happens.
Neil and Avni's encounter with Juhi
Neil is shocked seeing Juhi while Juhi runs away as she don't want to spoil Neil's life, Ali will inform Juhi about Neil being Avni husband.
Juhi will thus take decision to sacrifice her life and expose Gurumaa, Daya and unite Neil and Avni's love forever.
Stay tuned for more exciting updates of the upcoming episodes.