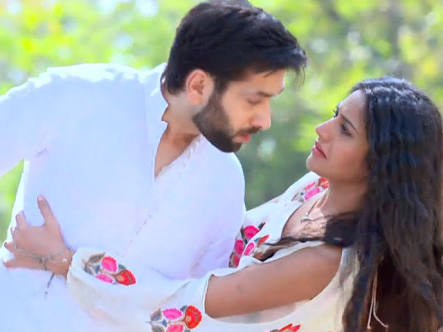 Latest News Update Ishqbaaz 13th September, 2017
Star Plus popular daily soap Ishqbaaz is up for showcasing major drama.
Anika is irked with Shivaay as he hadn't confessed his love to her and rather just said thank you.
Anika is furious and taunts Shivaay over it and thus their this tashan will be seen continuing amid haldi ceremony.
Shivaay and Anika's tashan haldi ceremony will begin, Shivaay is nervous but can't see Anika angry.
On other hand Shivaay, Omkara, Rudra and Bhavya plans to catch Swetlana red hand while she tries to use her mysterious key.
Swetlana and Omkara's face off
While Swetlana isn't too innocent and knows that Omkara is playing games with her and thus makes a super plan.
Swetlana's plan fails Shivaay, Omkara and Rudra's ploy and will also turn dangerous for them.
Stay tuned for more exciting updates of the upcoming episodes.