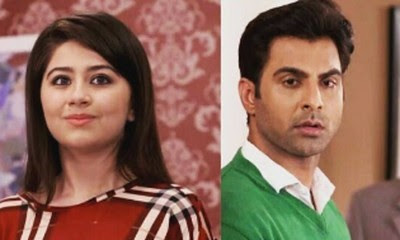 Yeh Hai Mohabbatein: Riya betraying mother Pooja for father Nikhil, Pooja (Hritu Dudani) bursts at Ruhi (Aditi Bhatia)
Star Plus popular drama Yeh Hai Mohabbatein is showing major turn of events where Raman is taking all measures to keep Ruhi away from Nikhil.
Raman had even bribed Nikhil to stay away from Ruhi and asks him to leave her life forever.
Raman is now sending Ruhi to abroad for higher studies, Ruhi is happy but is sad to leave Riya alone.
Riya is upset knowing about Ruhi going away, Riya is in touch with Nikhil but hides truth from Pooja.
Pooja and Ruhi's face off for Riya
While Pooja finally finds truth and slaps Riya for talking to Nikhil, Pooja doesn't stop here but also reaches Bhalla house.
Pooja accuses Ruhi for misguiding Riya and increasing her closeness with Nikhil, Raman and Ishita stops Pooja but of no use.
Stay tuned for more exciting updates of the upcoming episodes.