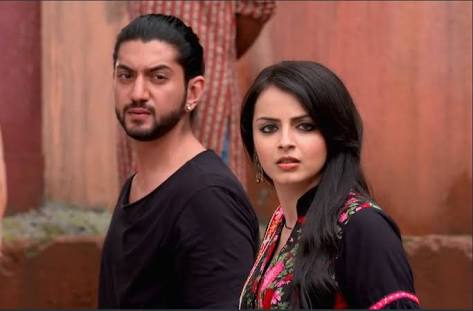 Ishqbaaz: Swetlana's (Reyhna Malhotra) master move fails Shivaay, Omkara (Kunal Jaisingh), Rudra's plan
Star Plus popular daily soap Ishqbaaz is going to take major twist as Swetlana has returned in Oberoi mansion with deadly mission.
Swetlana has returned with a mission to destroy Oberoi family, Swetlana has connection with the secret truth which Dadi and Shakti are hiding.
Dadi scolds Shakti for keep the truth safely and even lies to Anika to not let that truth come forth.
Swetlana's mysterious key connection also connects to that secret box where Dadi and Shakti had hidden huge truth.
Swetlana's dangerous move against Omkara
Swetlana has returned to destroy Oberoi family with that truth and to blackmail Dadi for that secret truth.
Omkara, Rudra, Shivaay had plotted a ploy against Swetlana to expose her truth but opposite will have as Swetlana is smart enough and will fail Omkara's plan drastically.
Stay tuned for more updates of Ishqbaaz only one latestgossipwu.com