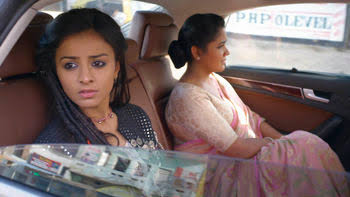 Rishton Ka Chakarvyuh: Pujan (Praneet Bhatt) plays master stroke manipulating DNA reports agsinst Satrupa and Anaami (Mahima Makwana)
Star Plus popular daily soap Rishton Ka Chakarvyuh is going to take most interesting turn.
Satrupa has convinced Anaami for DNA test, Anaami also cracks a deal with Baldev for DNA test.
Baldev signs the papers and agrees to give DNA test just for mother Gayatri's happiness, Satrupa is happy.
Pujan is irked and worried that if DNA reports comes positive then Anaami will turn heir of Royal Steel Empire.
Pujan and Anaami's face off
Pujan can't let Anaami snatch away his dream from him as he wants Avdhoot to become the heir at any cost.
Pujan will thus gets evil way to manipulate the DNA reports so that Anaami and Satrupa can exit Lal Mahal and only he will ve victorious.
Stay tuned for more exciting updates of the upcoming episodes