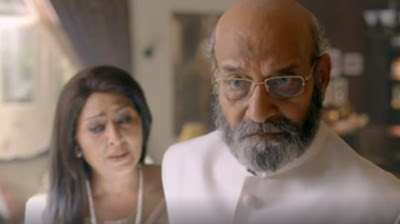 Rishton Ka Chakarvyuh: Dhirendra's (Bhupinder Singh) past connection with Vikramaditya, Vatsalya family revealed
The upcoming episode of Star Plus popular daily soap Rishton Ka Chakarvyuh is up for some high voltage drama.
Vikramaditya suffers heart attack while Gayatri is shattered and blames Satrupa for it, while Satrupa tries to console Gayatri.
Mystery man Dhirendra enters in Vikramaditya's life and talks about his secret connection with Lal Mahal.
Dhirendra wants Vikramaditya to get well as he wants to ask some questions from him and wants to get their answer before Vikramaditya's death.
Dhirendra's mysterious connection with Vikramaditya
Vikramaditya and Dhirendra's past connection will slowly unveil I'm upcoming episodes while Satrupa and Anaami's hatred is on.
DNA test reports comes which proves that Anaami is Baldev's daughter but Baldev is not ready to accept it.
Let's wait and watch for more drama to unfold and to find the connection and mystery in Dhirendra's entry.
Stay tuned for more exciting updates of the upcoming episodes.